Silverstone

Silverstone is the current home of the British Grand Prix, which it first hosted in 1948. The 1950 British Grand Prix at Silverstone was the first race in the newly-created Formula One World Championship. The race rotated between Silverstone, Aintree and Brands Hatch from 1955 to 1986, but relocated permanently to Silverstone in 1987.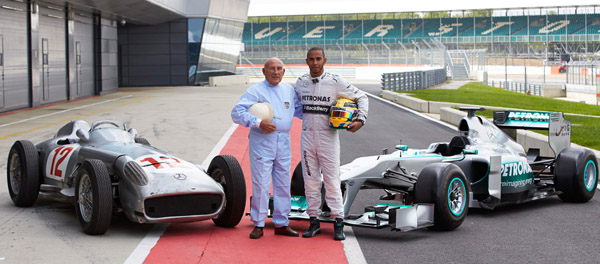 2014 FORMULA 1 SANTANDER BRITISH GRAND PRIX
04 Jul - 06 Jul
Fans can look forward to another weekend full of great racing, awesome entertainment and maybe even a Brit on the podium! Few sporting occasions match the intensity, glamour and drama of the FORMULA 1 SANTANDER BRITISH GRAND PRIX and whether a wide eyed first timer or seasoned veteran the experience is breathtaking.

The 2014 FORMULA 1 SANTANDER BRITISH GRAND PRIX is a special race for Silverstone as we'll be celebrating our 50th Grand Prix at the circuit! We've had a good old look back over the last 49 years and pulled together some of the most memorable moments from the British Grand Prix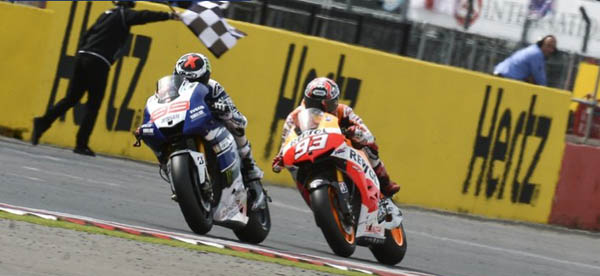 2014 HERTZ BRITISH GRAND PRIX MOTOGP
29 Aug - 31 Aug
MotoGP is the pinnacle of two-wheeled motorsport and Silverstone is now focusing their attention on delivering another exhilarating British Grand Prix

The Silverstone Classic
25 Jul - 27 Jul
DUNLOP MSA BRITISH TOURING CAR CHAMPIONSHIP
27 Sep - 28 Sep


Silverstone

Silverstone Circuit is an English motor racing circuit next to the Northamptonshire villages of Silverstone and Whittlebury. The circuit straddles the Northamptonshire and Buckinghamshire border, with the current main circuit entry on the Buckinghamshire side. The Northamptonshire towns of Towcester (5 miles) and Brackley (7 miles) and Buckinghamshire town of Buckingham (6 miles) are close by, and the nearest large towns are Northampton and Milton Keynes.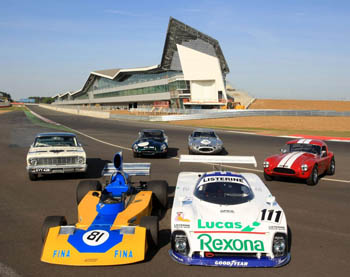 It is best known as the home of the British Grand Prix, which it first hosted in 1948 and which has been held on the circuit every year since 1987. The circuit is also home to the BRDC International Trophy, formerly one of the premier non-Championship F1 races in the calendar, today awarded to the winner of a race for historic F1 cars at the annual Silverstone Classic meeting. The circuit is owned by the British Racing Drivers' Club.